Country-Side Tour
Polder-Waterland
country side tour

We are very sad to announce that Amsterdam Velo has to move from its pretty home...
From June, 1st
, we will temporarily be hosted at
Amsterdam Bike Rent, Spuistraat 110
. Our tours Amsterdam Center, Polder-Waterland, Street Art and Modern Architecture will start from there, at usual schedules.
Informations
Departure time
2 or 3 sessions, daily
Meeting
15 min in advance
Cancelation
Refund of to 24h before the visit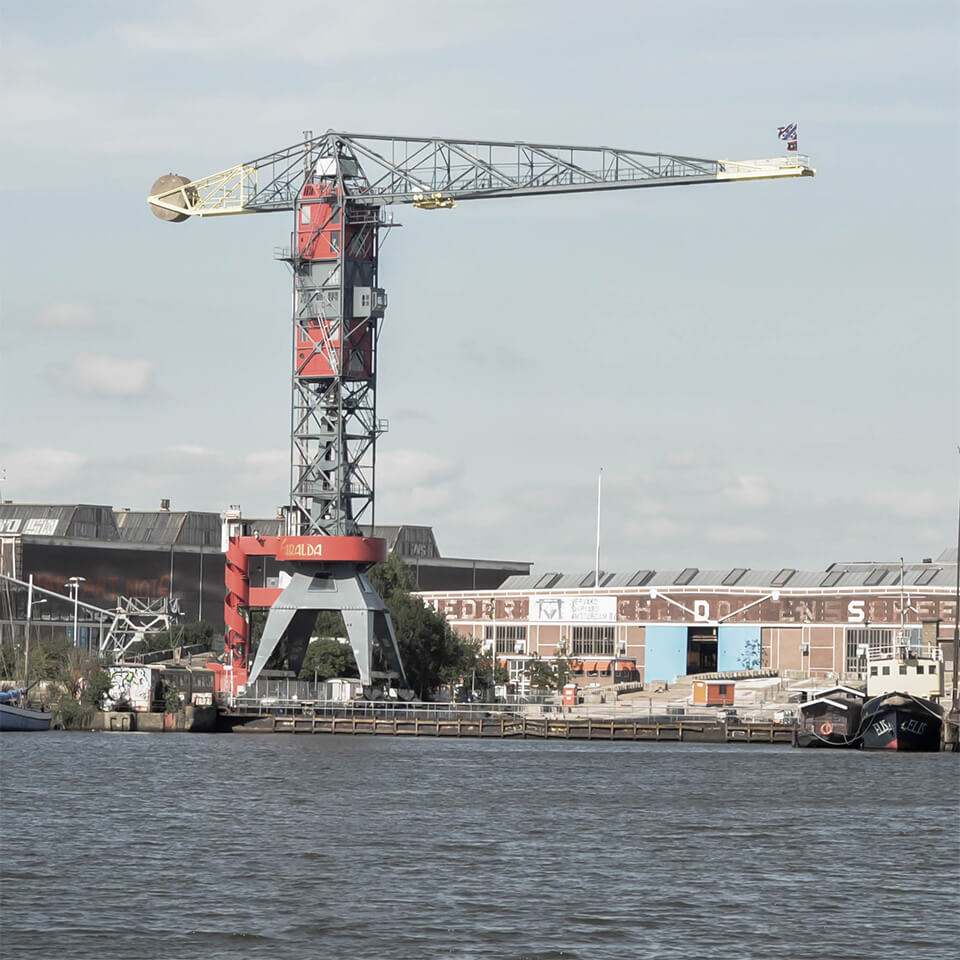 Dive into
the
nature
Visit Holland in an original way! Led by a professional guide, you will discover the beautiful countryside of North Amsterdam.

You will drive along to; cycle the shores of Lake IJmeer and visit quaint typical Dutch villages like Durgerdam and Zundertdorp. This walk to; cycling will allow you to discover a natural reserve where you will have a wonderful 3 hour tour. You will then return to your starting point by taking the ferry across the IJ River. (It's a 100% green ride!).
Departure
of
the tour
IJDOK 47 (changement temporaire)
Open daily from 10am to 5pm
Walking
7min from Amsterdam Centraal
By transports
Tram 1,2,5,13 and 17, exit 'Dam'.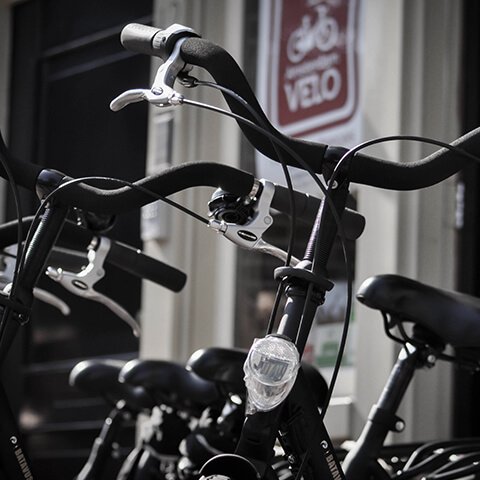 Our
bikes
Our bikes are guaranteed to be of high quality. by the Batavus brand. They are equipped with manual brakes and are very comfortable. There is no front basket, but there are straps on the rack to carry your luggage.

It is also possible to bring your own bike (Discount of €4.00).
A bagages locker
To facilitate your visits
A bottle of water
To stay hydrated
Babyseats, for children or infants
At your disposition if needed
If you cancel, please tell it to us at least one hour before the visit, by respect for our guide. Otherwise, you will be charged of €30,00. The vists will be maintained whatever the weather might be (yes, we provide ponchos if necessary!).
By booking on our site, payment can be made:
- At the time of booking, by credit card online
- At the place of visit, by bank transfer, cash, or bank card (+3% on the amount)
The
four golden rules

of a good cyclist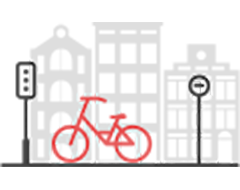 1/ Respect the traffic rules
and turn on the lights!
Even if everyone does not...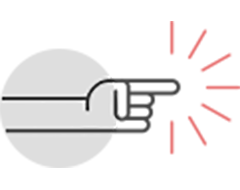 2/ use your hands before turning
Let other know where you are going,
take a look behind you before turning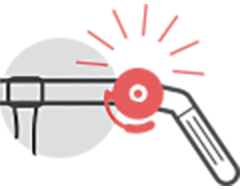 3/ Respect the pedestrians
and the other cyclists
Do not stay in the middle of sidewalks
and pay attention to the rings!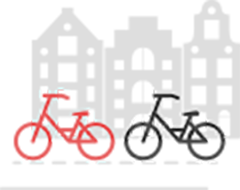 4/ Hold your right
Ne restez pas au milieu des voies de circulation,
et restez les uns derrière les autres,
en file indienne